Hey guys, thought to display my figures, currently all I've done so far is base them as I'm torn on how to paint them, what color schemes etc.
Kato and Marionette: Based these guys with a strip magnet so I can move the marionette to a separate base when in play, the mouse piece is just a filler so I don't have a glaring empty spot on the base.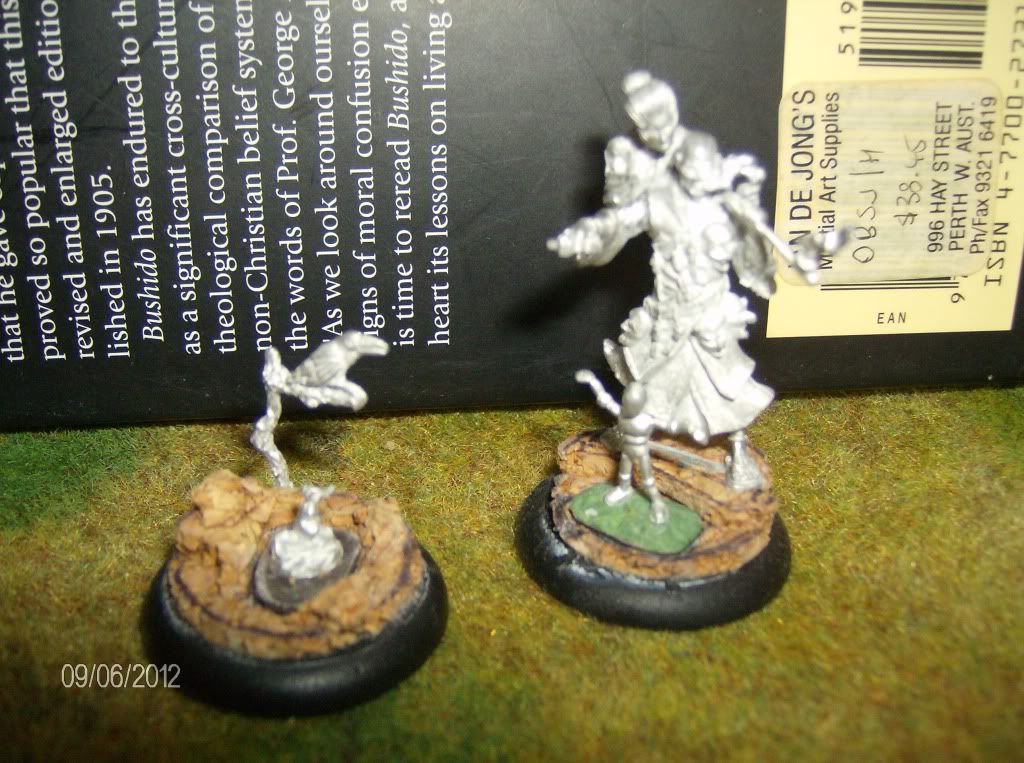 Ikiryo: Shameless idea theft of Duck21's awesome job, hey they say imitation is the highest form of flattery, but his model was the one that sold me on Bushido, that and the awesome looking Bikou. The model on the base is a carved up heroclix con-artist with drilled mouth and added hair. I like the touch of the crow.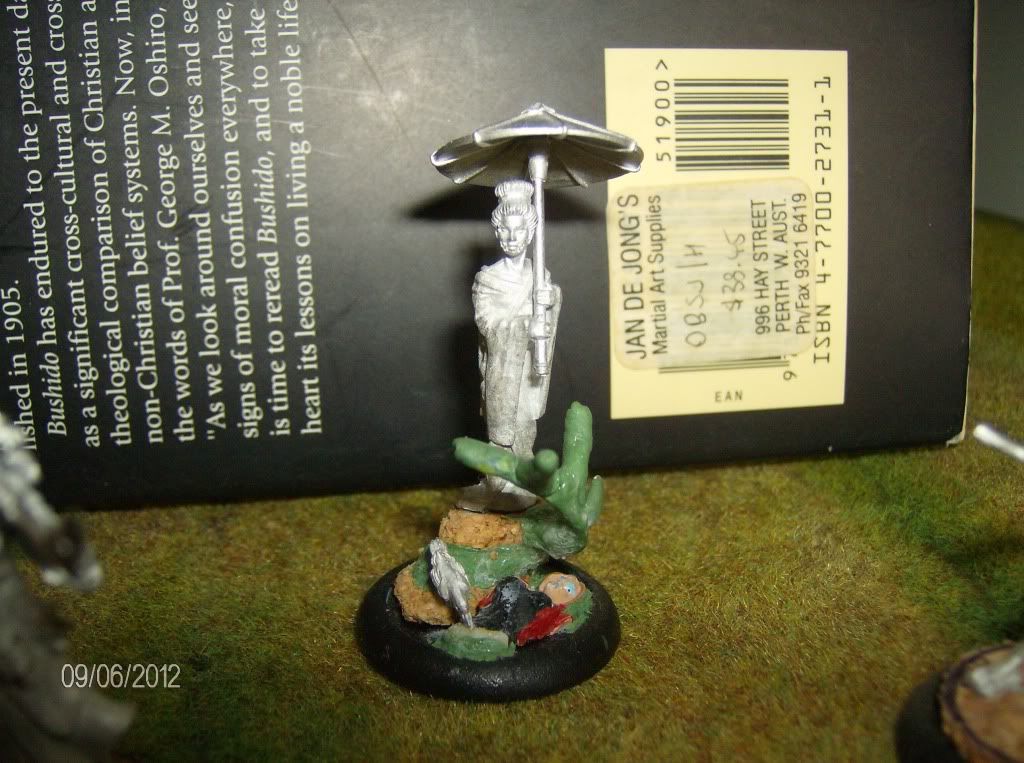 Kairai: Nothing out of the blue here, mostly cork tile with kebab skewers for the one on the left.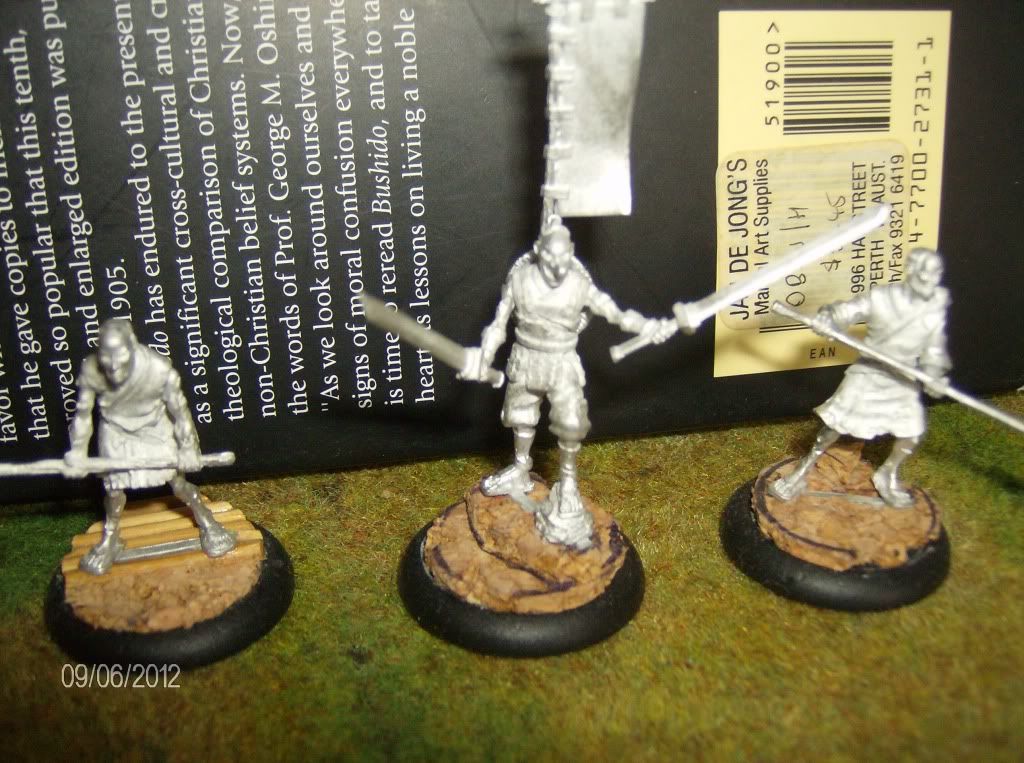 Hiro: doh, I still need to drill the skewer a little, but found out how to make Bamboo. Probably best to coat it first with white glue to stop it from fraying too badly, then with a pair of pliers I score about every centimeter and then 'crimp' the sections with the teeth of the pliers to add detail.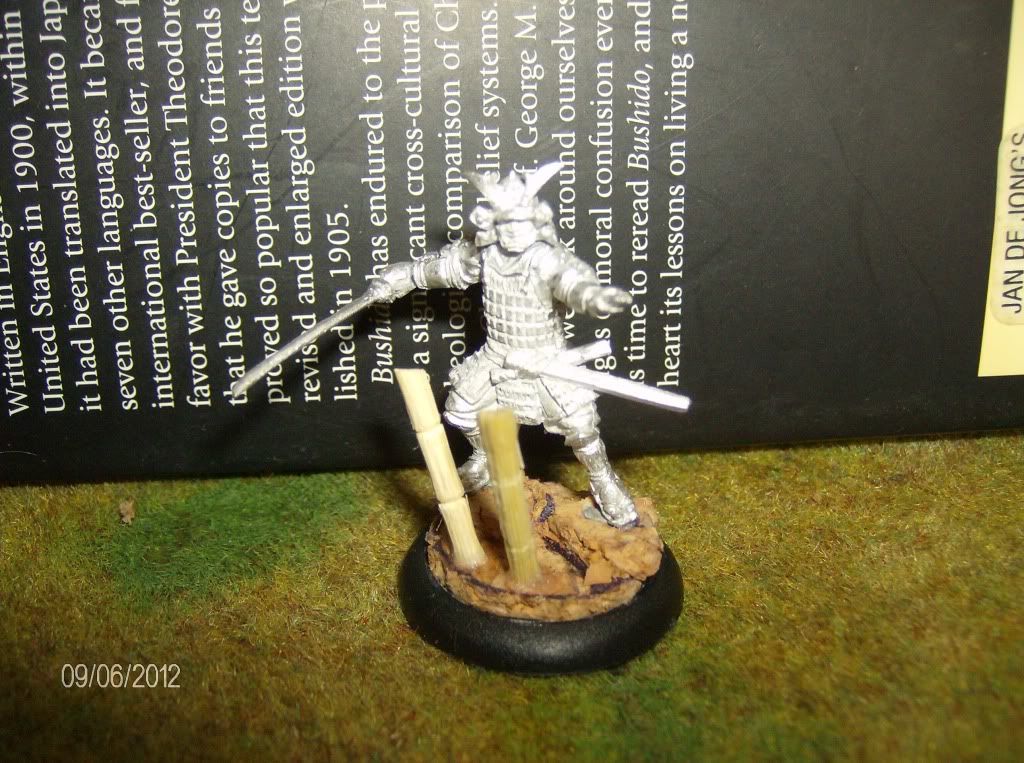 Ninja Bikou: Really like this figure and wanted to add a bit more to the dynamics of her action pose, initially I thought to have her racing across a tiled rooftop but I liked the tree aspect of her pose and so added some bamboo either side, not sure how that works in the literary sense of foliage but I like the touch, I might add some arrows or something protruding from the bamboo to give the sense of her dodging attacks.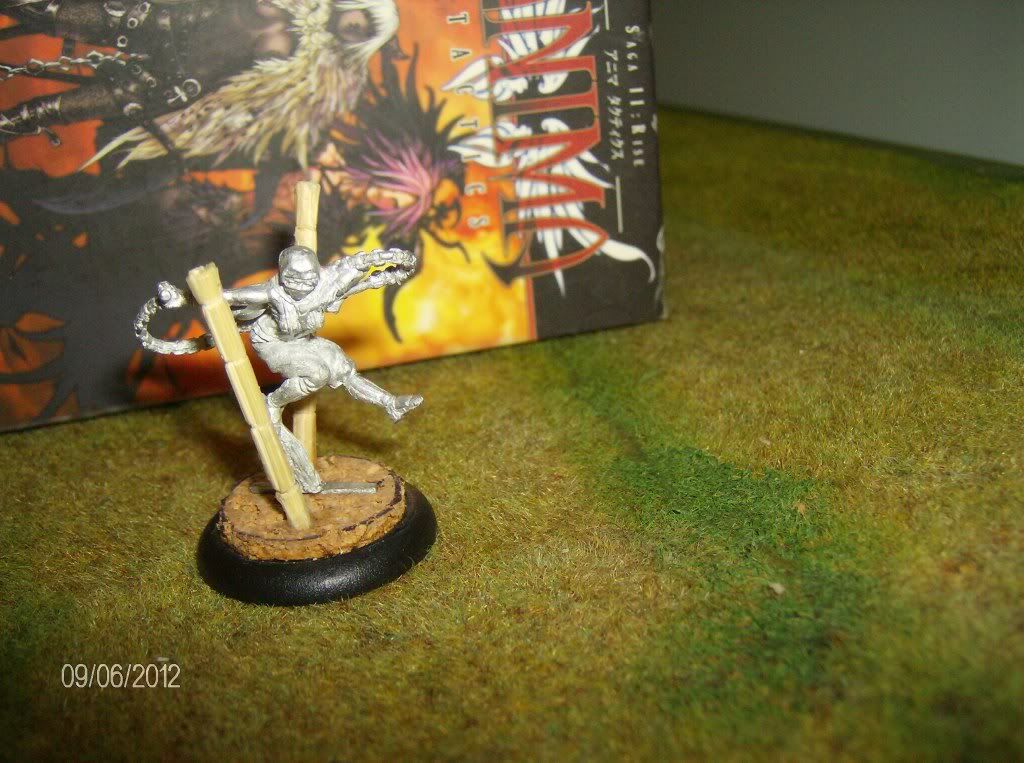 Minuro: Placed the bamboo to appear as he's taken a nice firing position to snipe on the enemy, pic came out kinda blurry, murr this camera is so temperamental.